The voyage of AI, which started with a dream, is currently being accomplished gradually. ChatGPT is one such instance. According to the most current sources, Chat GPT reached a million subscribers barely five days after its establishment in November 2022. The platform has been used to write poetry, prose, music, short stories, arithmetic problem-solving programmes, and explanations and rephrasing.
Marketing requires a lot of work, including creating campaigns, launching them, analysing their success, and making minor adjustments. Several of these processes can be automated by AI, improving performance and reducing errors. An excellent illustration of how pervasive artificial intelligence has become in our daily lives is Amazon's Alexa. Also, 62% of consumers are open to using AI to improve their shopping experiences, while 71% of people prefer voice search to traditional typing.
What is AI for marketing?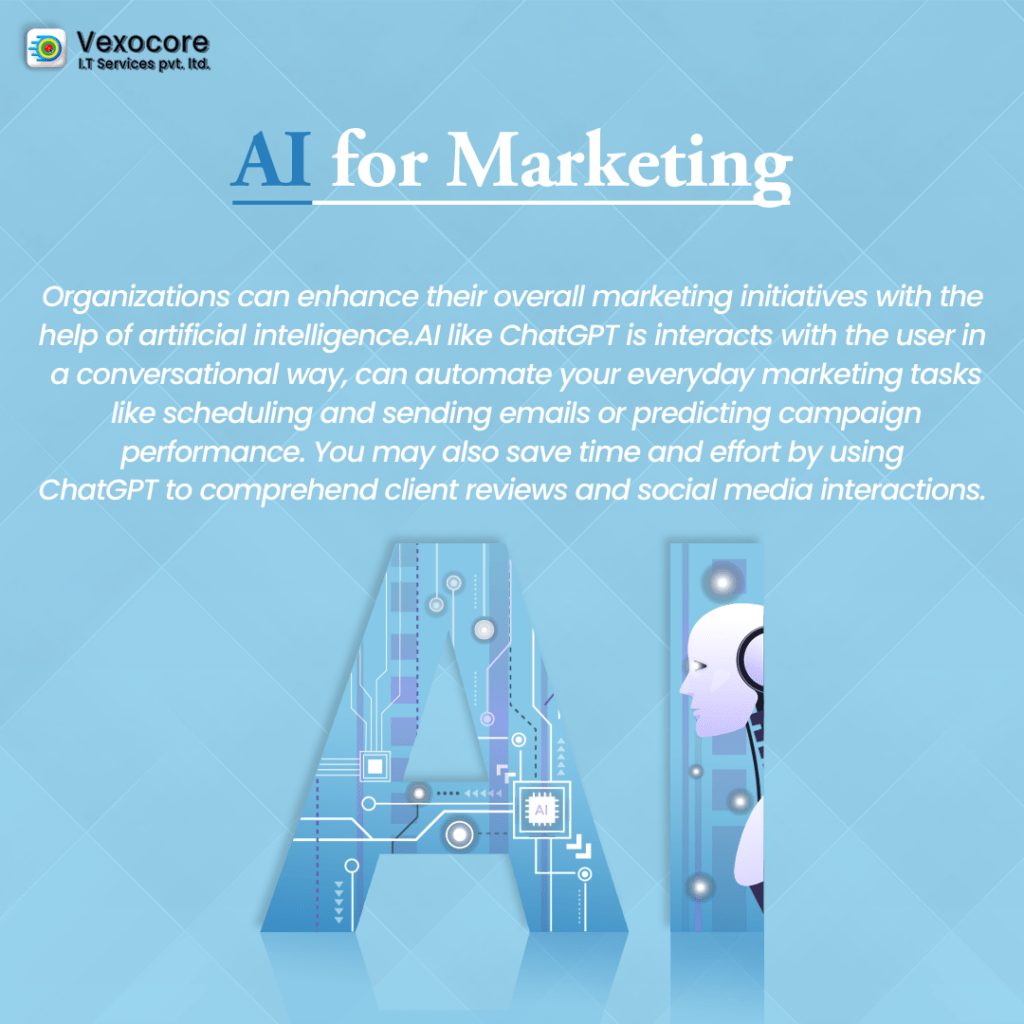 Organizations can enhance their overall marketing initiatives with the help of artificial intelligence. AI like ChatGPT is interacts with the user in a conversational way, can automate your everyday marketing tasks like scheduling and sending emails or predicting campaign performance. You may also save time and effort by using ChatGPT to comprehend client reviews and social media interactions. Today's customer journey is heavily influenced by speed, efficiency, and personalisation, therefore leveraging AI to predict demand and make wise decisions is essential. Personalizing experiences for both
How To equip The Power Of AI In Marketing?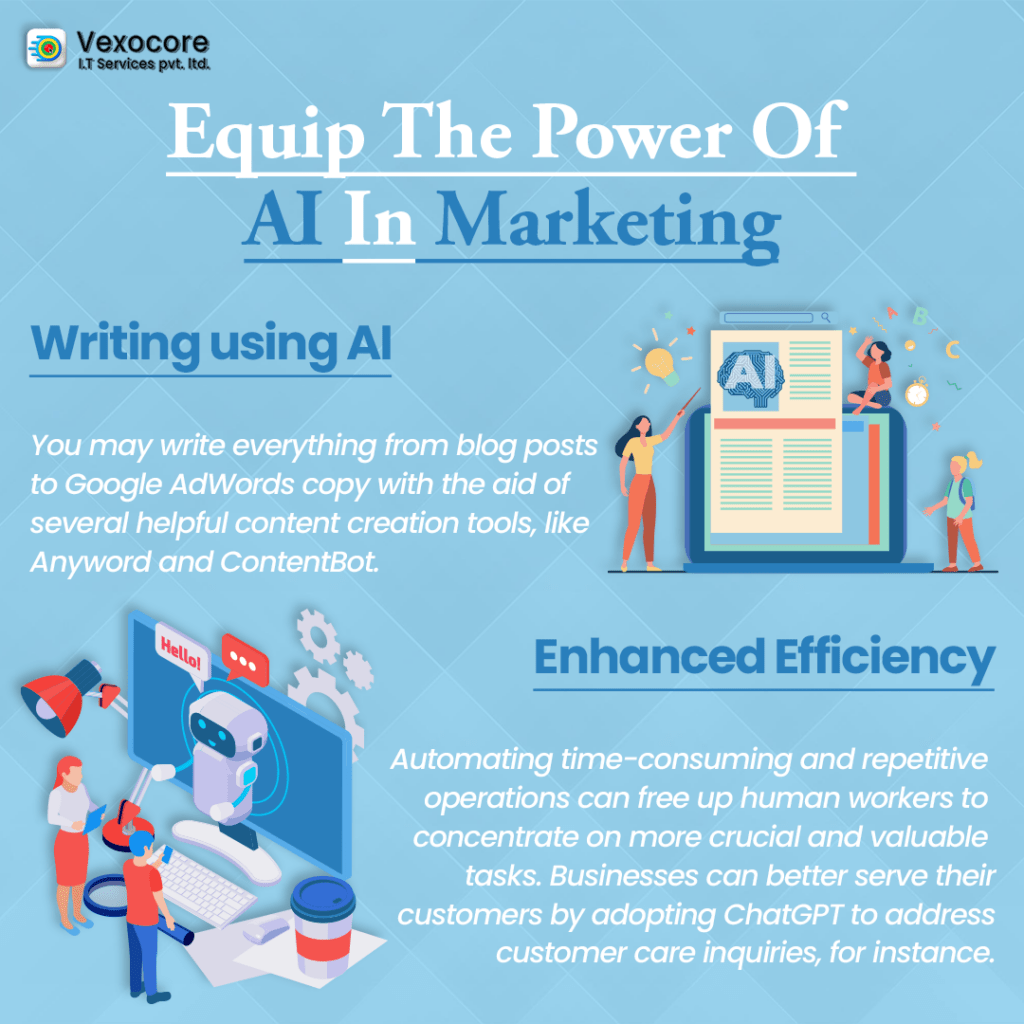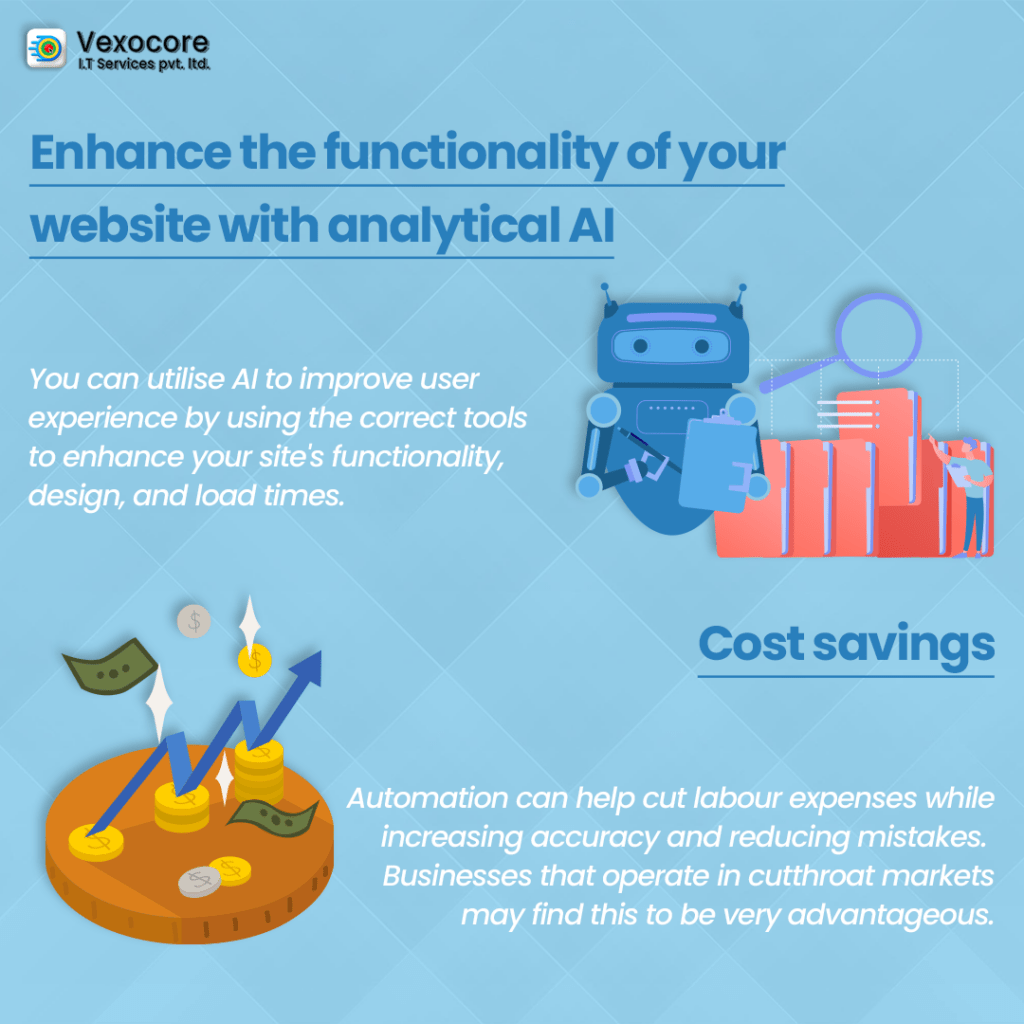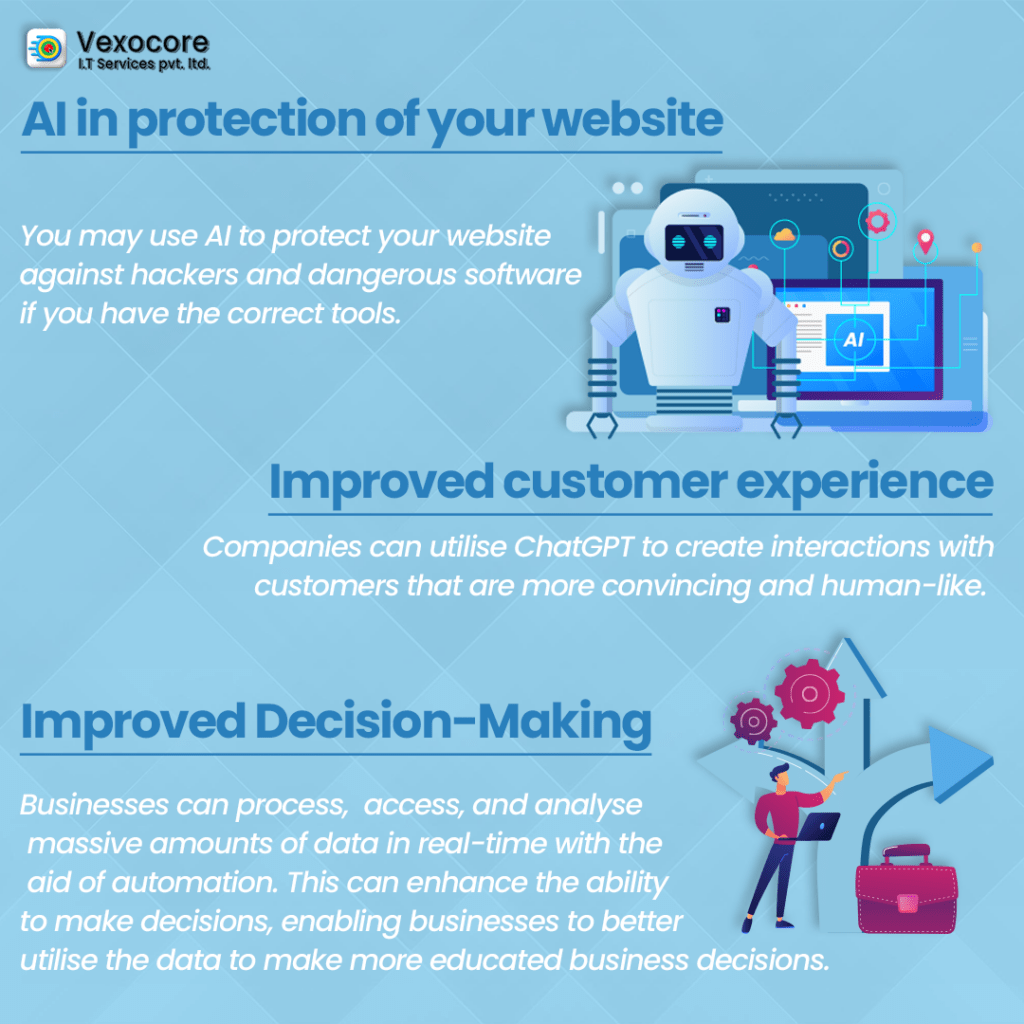 Writing using AI : You may write everything from blog posts to Google AdWords copy with the aid of several helpful content creation tools, like Anyword and ContentBot. You can make sure that every individual who visits your website sees content pertinent to their needs and interests by using the appropriate technologies. Visitors are more likely to stay on your website longer because to this, which also helps establish visitor trust.
Enhanced efficiency: Automating time-consuming and repetitive operations can free up human workers to concentrate on more crucial and valuable tasks. Businesses can better serve their customers by adopting ChatGPT to address customer care inquiries, for instance.
Enhance the functionality of your website with analytical AI: You can utilise AI to improve user experience by using the correct tools to enhance your site's functionality, design, and load times.
Cost savings: Automation can help cut labour expenses while increasing accuracy and reducing mistakes. Businesses that operate in cutthroat markets may find this to be very advantageous.
AI in protection of your website: You may use AI to protect your website against hackers and dangerous software if you have the correct tools.
Improved customer experience: Companies can utilise ChatGPT to create interactions with customers that are more convincing and human-like. Customer satisfaction and loyalty may consequently rise.
Improved decision-making: Businesses can process,  access, and analyse massive amounts of data in real-time with the aid of automation. This can enhance the ability to make decisions, enabling businesses to better utilise the data to make more educated business decisions.
Some of the articles we recommend :
application of artificial intelligence
The future of ai – 5 things to expect in the next 10 years.