One of the least used and least popular social media channels for brand marketing is Pinterest. The lack of popularity, though, is not a result of untapped potential. It differs from other social media platforms and calls for a special strategy to succeed. The third-largest social network in the US right now is Pinterest.  According to data, Pinterest users spend 50% more than those who use rival websites like Instagram or Facebook (which hold the top spots in the US). When used properly, Pinterest may significantly boost the success of e-commerce brands.
How to configure Pinterest for online sales?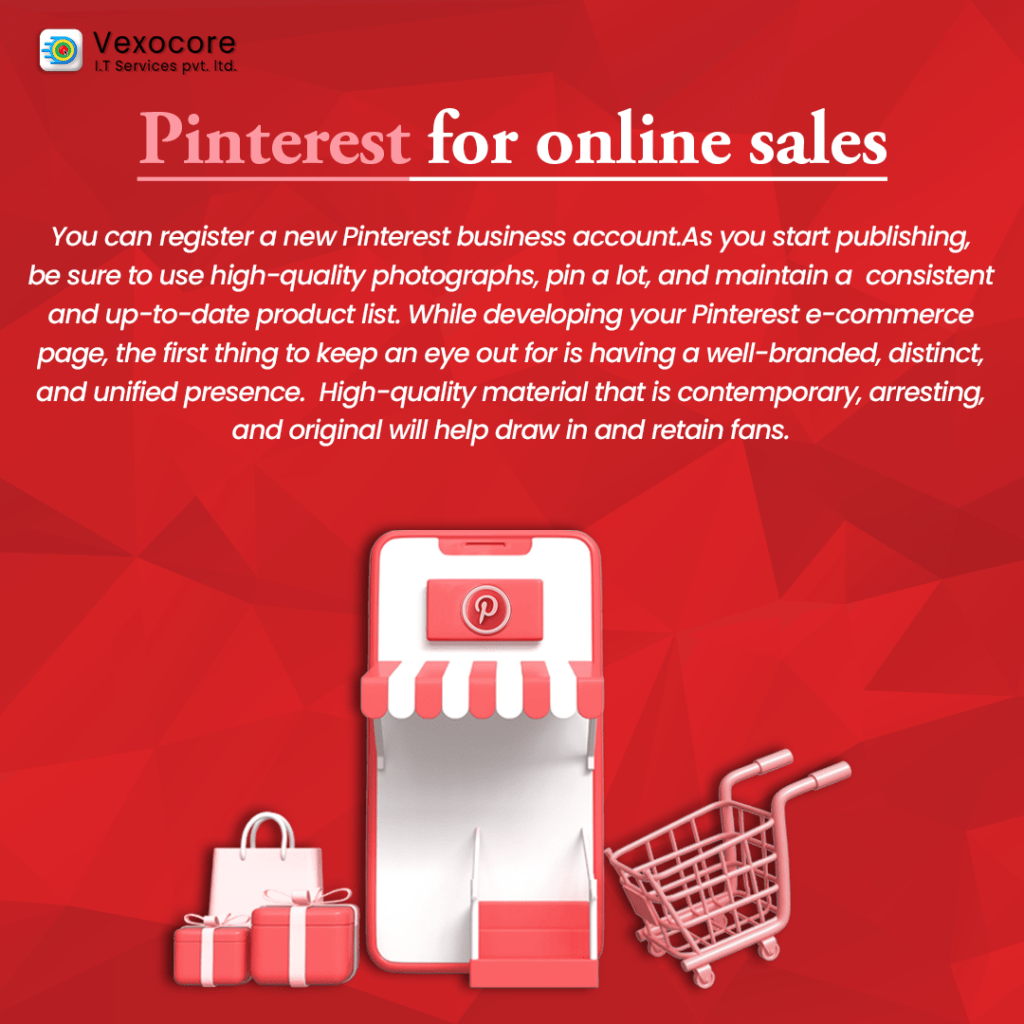 You can register a new Pinterest business account if this is your first time doing so or if you want to separate your business account from your personal account. As you start publishing, be sure to use high-quality photographs, pin a lot, and maintain a consistent and up-to-date product list. While developing your Pinterest e-commerce page, the first thing to keep an eye out for is having a well-branded, distinct, and unified presence. High-quality material that is contemporary, arresting, and original will help draw in and retain fans.
Because of its search tool, customers will likely use keywords to find things; thus, you'll want to appear in those results. So, create a thorough Pinterest strategy, set up your company account, link your products, and start selling after learning more about Pinterest SEO.
How to Use Pinterest to Sell Your Products?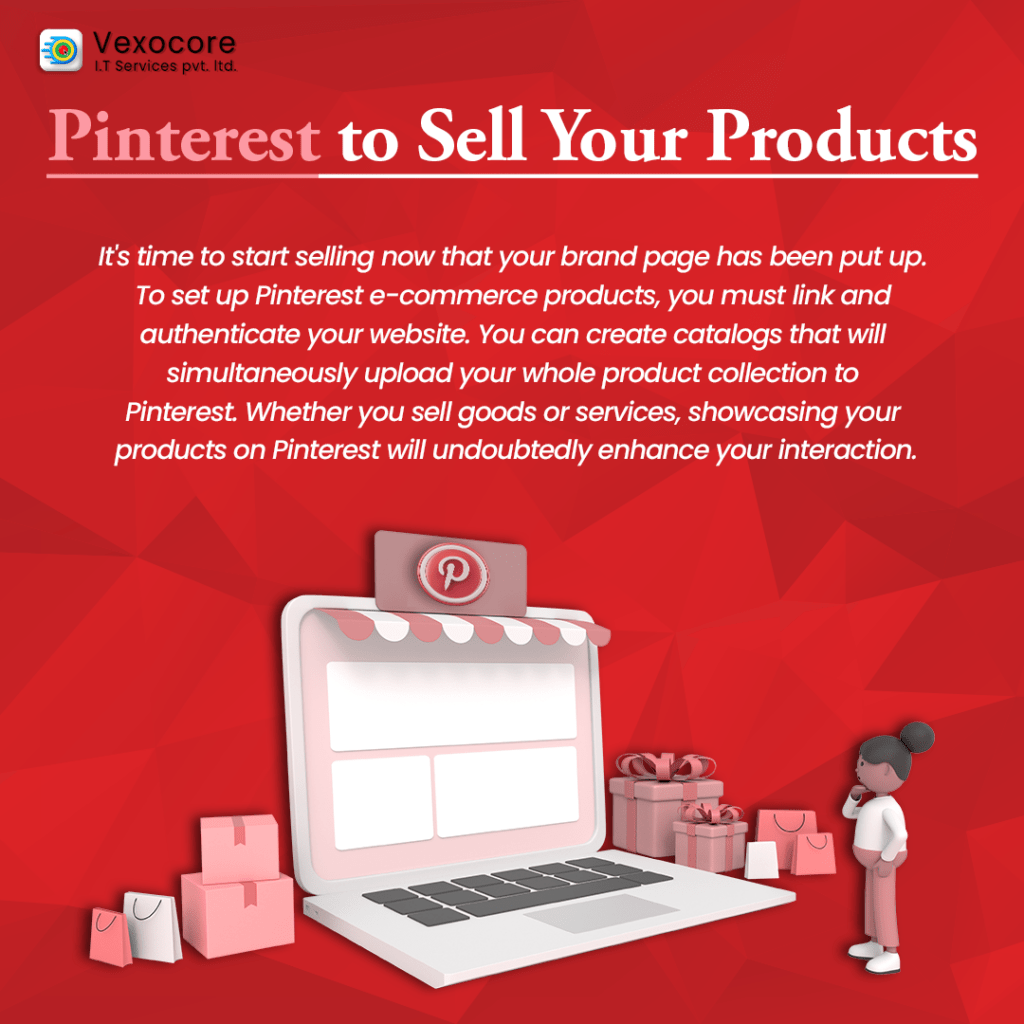 It's time to start selling now that your brand page has been put up. To set up Pinterest e-commerce products, you must link and authenticate your website. Although you can only authenticate one website with a Pinterest business account, be sure to select the website where you generate sales. You can create catalogs that will simultaneously upload your whole product collection to Pinterest if you want to use a data source. Not every brand will have access to the necessary data sets to use this service. Whether you sell goods or services, showcasing your products on Pinterest will undoubtedly enhance your interaction.
How to Use Pinterest E-Commerce to Increase Sales?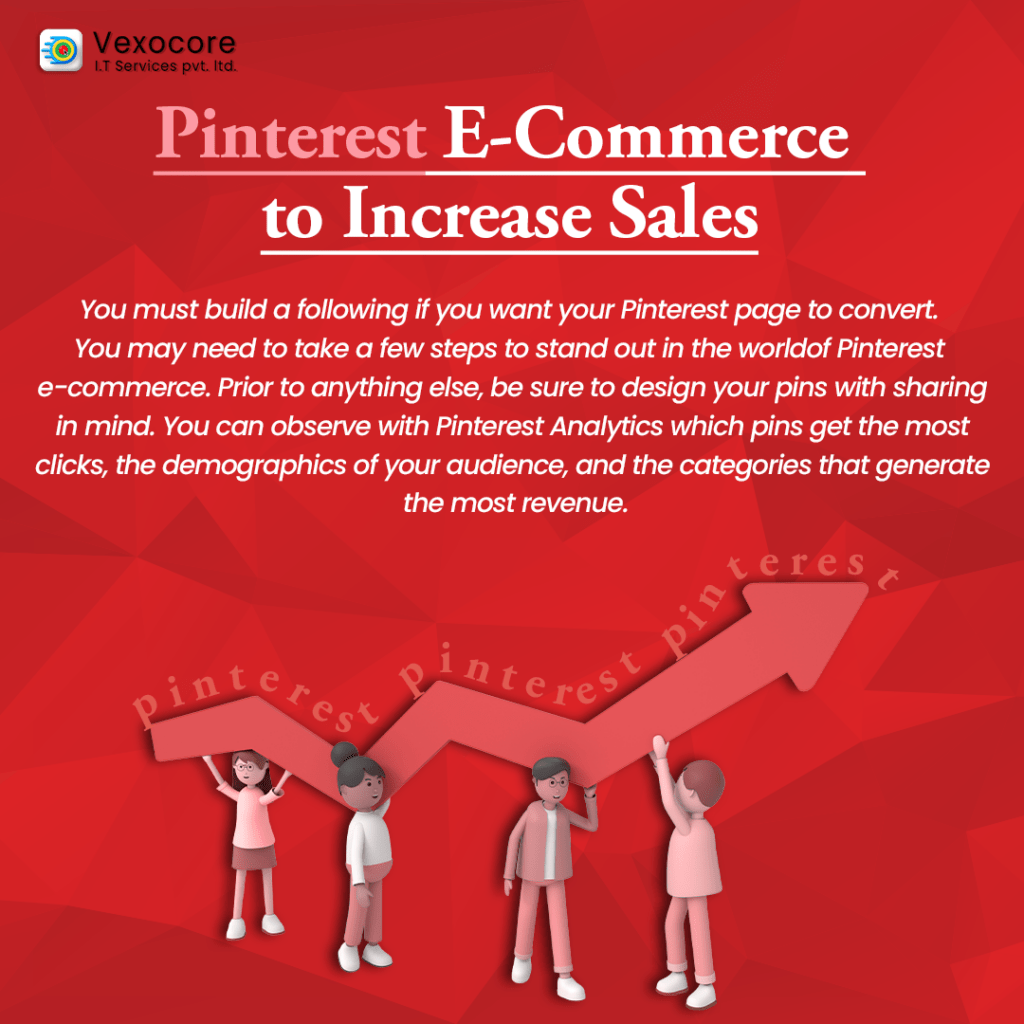 You must build a following if you want your Pinterest page to convert. You may need to take a few steps to stand out in the world of Pinterest e-commerce. Prior to anything else, be sure to design your pins with sharing in mind. Great Pinterest content includes food recipes, infographics, life tips, relatable quotations, home and decor projects, and DIY tasks.
DIY, beauty, travel, women's fashion, and health & wellness are the top five most popular Pinterest categories. similar to how keeping in mind occasions, trends, holidays, news, and events will help you remain in users' minds.
You can observe with Pinterest Analytics which pins get the most clicks, the demographics of your audience, and the categories that generate the most revenue.
What Sorts of Companies Should Utilize Pinterest for Online Sales?
Putting your products on Pinterest will increase interaction, whether you are offering services, food, or furniture. Using Pinterest's e-commerce platform is advantageous for almost all types of businesses. On Pinterest, independent creatives are at a significant advantage. On this well-liked website, prominent subjects include cooking, DIY crafts, fashion, and cookery.
Businesses that focus on products stand to gain from the quick popularity of Product Pins, Shopping Ads, and collections. Service-oriented companies can use Pinterest's big audience and varied market to display their operations.
Why choose Pinterest?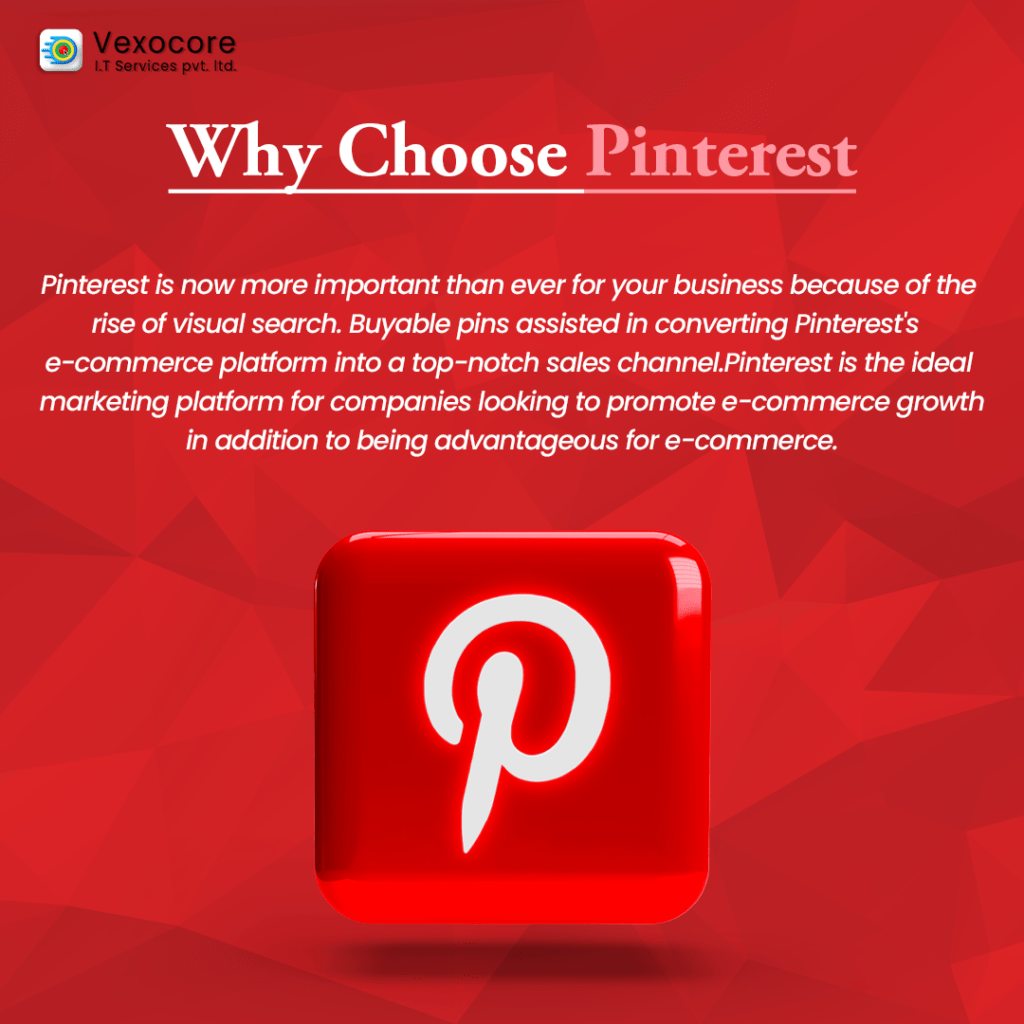 Pinterest is now more important than ever for your business because of the rise of visual search. The number of home and fashion items that Pinterest's Lens feature can recognize is over 2.5 billion, which is 1.5 billion more than Google's Lens. Buyable pins assisted in converting Pinterest's e-commerce platform into a top-notch sales channel. Users can make immediate purchases without going through the cycle of awareness, consideration, and purchase. Pinterest is the ideal marketing platform for companies looking to promote e-commerce growth in addition to being advantageous for e-commerce.
Conclusion: Is Pinterest Beneficial for E-Commerce?
This is a popular piece of advice individuals provide to e-commerce firms starting social media marketing. And it is wise counsel. 55% of Pinterest users only use the app to look for products.
More significantly, buyers on Pinterest have baskets that are 85% larger than those on other sites. These statistics all point to the same thing. And sure, Pinterest is a great platform to share your creativity and aspirations with a larger and better audience. We advise you to check out http://Vexocore.com if you need to understand more about marketing or digital marketing in order to operate an e-commerce website. Vexocore is oriented on business-to-business and offers a variety of tools to lead you further in marketing.